SIGN UP

Sign up for a free publisher account

INSERT AD CODE

In the form of direct link or XML feed

EARN MONEY

Just keep your site going – and we'll keep the ads coming!
Publishers
Have a site and want to make money from it? Look no further! Our network offers quick and easy ways to make cash doing what you love – taking care of your websites, apps or blogs. Whatever the thematic is, whatever the format, we can monetize it! Create a free account and speak to one of our managers to find what would work best for you.
The easiest way to start is to acquire a direct link from a manager: just insert it into your site – that's it, you've started! If you feel up to a bit of a challenge, consider trying to install an XML feed; of course, we will provide you with a manual for installation.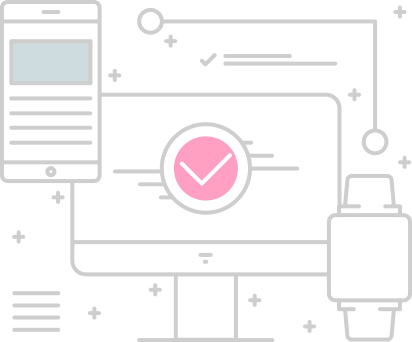 WE GUARANTEE:

Zero impact on site performance from our ads
No content disruption and visitor annoyance
Fast and easy start
Powerful well-maintained servers in your part of the world
High targeting capabilities providing more revenue from the same amount of visitors
RTB system (XML feeds) automatically prioritizing high quality sites
Full transparency with statistics updating in real-time, no recalculations
Monthly on-time payouts
Need to pause? It's as easy to stop as it is to start!
Reliability

We're an established and trusted network backed by a publicly traded company, providing consistent payouts to every publisher.

Partnership

We have a team of passionate industry experts who believe in true partnership to help your business grow and succeed.

Trust & Scale

We take a solid stance on fraud, allowing us to build sustainable relationships with and for brands and publishers.